Our Mission           Our Team              Our Community           Contact Us
About Us
at living-smarter-with-fibromyalgia.com

(Including Our Team's
Backgrounds and Credentials)
Our Mission
"Provide Comprehensive, Natural Fibromyalgia Support and Protocols to Help Fibromyalgia Victims Manage Symptoms, Create More Good Days, and Achieve A Better Quality of Life."
NOTE:
www.living-smarter-with-fibromyalgia.com  presents a natural protocol that works very well, is non invasive and is not in conflict with the medical treatment you may require. It is complimentary to such treatment. (1)
However, the use of this site does not constitute a medical consultation and in fact, the use of any supplement or physical workout routine I suggest should be shared with your medical team before use.
Lisa Ehler Curley
Our Team
Chief Content Author for Fibro Fit People, LLC


(Yes, I get it, not only because I work with it, but because I've lived with it over 4 decades!!)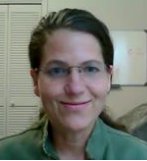 Lisa Ehler Curley / Age 54, Co-Founder & Chief Operating Officer, Fibro Fit People, LLC
Content Author: https://www.living-smarter-with-fibromyalgia.com
 facebook.com/fibrofitpeople;   facebook.com/fibrofitpeople1
 * Certified Body Ecologist (Nutrition) / Instructor

 * Colon Hydrotherapist, 15 years treating digestive conditions/IBS/leaky gut

 *  Board Certified in 2008, Colon Hydrotherapist

 * ACE Certified Personal Trainer with the following Added ACE Certified Specialist Training:
  NOTE: The American Council on Exercise (ACE) is the largest certification, education, and training organization in the world.
Certified Holistic Fitness
Strength Training for Older Adults
Exercise & Fibromyalgia
Exercise & the Older Adult: Train the Brain
Exercise for Chronic Disabilities: Training with Chronic Shoulder Conditions
Exercise for Chronic Diseases: Modifications for Low Back Disorders
Exercise for Special Populations: Strategies to Manage Chronic Knee Pain
Upper Body Conditioning: Innovations in Excellence
Lower Body Conditioning: Transformative Training
Beyond Cardio: Sweat Equity and Weight Management
Core Workouts: From Outdated to Outstanding
 I am also certified in Reiki Energy Healing to compliment other therapies utilized. 
I'm very glad to have you with me. And, I probably know much about you because I know a lot about the fibromyalgia you suffer with that dominates your life.  I know the feeling of isolation when friends and family say "you don't look sick" and the frustration that comes when you try to explain how fibro feels but they don't "get it".

What about the feeling of "being defective" or different from everyone else; and if you have a severe case of fibro, the despair and eventually the thought that if the rest of my life is going to be like this, I don't want to live it!
Severe fibro, I've "got it"; I talk your talk and walk your walk…..I "get it". That is why I feel so passionate about sharing what has worked for me.
I have worked with fibromyalgia from various angles as both practitioner and patient and have moved from the depths of despair and acute fibro flares to a more balanced life despite all of the complexities of fibromyalgia. At one of my low points, I stopped running, a passion of mine since age 14. I thought I'd never run again. But, my protocol led me to MORE good days than bad, a more productive and purpose filled life, and yes, a return to running as you can see here (I actually medaled in my age group several times). You don't have to be a runner but, the fact I achieved this should offer you Hope! 

Study this website; avail yourself of my facebook pages; join my community of 324,000 fibro people like yourself who support each other.....people who know exactly what your life is like.
My "Living Smarter" approach is based on my own experience of living with chronic migraine and multiple-chemical-sensitivity (MCS) almost four decades; severe fibromyalgia for 25-years; my training and certification as an instructor in Body Ecology Diet (nutrition), a Board Certified, advanced level Colon Hydrotherapy practitioner (the gut), and a Certified Personal Trainer (unique safe & effective exercises tailored for fibro people by a personal trainer with fibro); and the "toolbox" I've developed to deal with the symptoms of this complex disease.  You can click here to see my Bio and formal training. Bio & Credentials.
Lisa Ehler Curley (AKA Fibro-Girl)
---
Chief Scientist: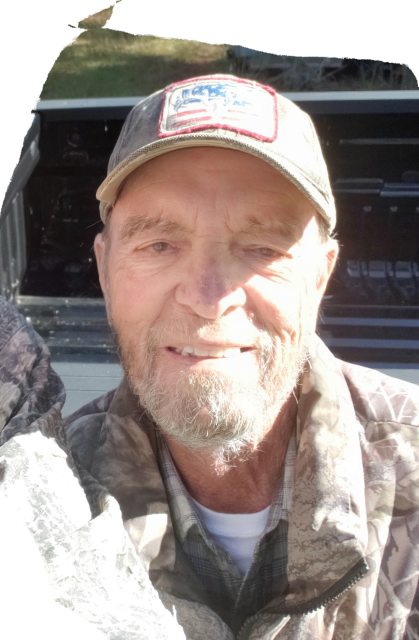 Jack Barnette,Sr
Chief Scientist / Webmaster
Content Research & Fact Checker
BSEE University of North Carolina @ Charlotte (with Honor)
MSEE Georgia Institute of Technology
Case Institute (Now Case Western Reserve) 2-yrs Advanced Graduate Studies
 Jack Barnette, Sr.

I retired as the Chief Engineer of Lockheed Martin Aeronautical Systems Company- Ga (LASC-Ga) where I had spent most of my career breaking through technology barriers which required a lot of research.  At various points in my career I headed up Advanced Technology Development, Advanced Aircraft Development, and Intelligent Systems Development as well as many other lead roles. 
There's a great deal of emphasis these days regarding Artificial Intelligence (AI).  When I headed up Intelligent Systems, I led a team that won one of the USA's first large contracts for an AI system called Pilot's Associate Program. It was part of DARPA's (Defense Advanced Research Projects Agency) Strategic Computing Program. Pilot's Associate was developed as an intelligent cockpit management and decision-aid system using advanced technologies, including expert systems and parallel processing.  This was reported in "Aviation Week & Space Technology" which also included the headline "Rapid Advancements Could Make Pilot's Associate Available for ATF" (2).  ATF is a reference to the Advanced Tactical Fighter program which Lockheed eventually won and is now known as the F-22 Raptor. This headline was really a "pat on the back" for the Lockheed Pilot's Associate excellent performance.
I met Lisa and Patrick (her husband) in 2006. Her fibromyalgia was really severe then.  I was totally unfamiliar with fibromyalgia, but as an engineer and scientist, I believed there must be a "cure" for this syndrome, and I was "up to the job" of finding it.  So, I set about using the web to find an answer that would bring some relief to Lisa. When I finally gave up, I had hundreds of websites bookmarked; moreover, I had corresponded with almost all of them, mostly to no avail.
There were a few important nuggets that I uncovered, however, which played an important role in what was to follow.

First, I found the Bridge Recovery Center in Utah which offered a treatment program for fibromyalgia.  This is the place that Lisa mentions on her Home page when she said she "flew out to two weeks of inpatient treatment".  It was there that she saw a video of Dr. Sarno's work (3) in the Mind Body area.  The "Mind Body" section of this website emanated from that video and turns out to be a "key" to her protocol working so well and differentiates Lisa's approach from others.
Secondly, I came across two books, "Freedom from Fibromyalgia" (4) and "Molecules of Emotion" (5) that served as stepping stones to several of the Mind Body articles and some of the elements within the Mind Body portion of Lisa's protocol.
There were other publications that also played a role. You can see a list of those publications by clicking Best Books for Fibromyalgia.
All of this led to Lisa asking me to serve as her webmaster and science advisor, and I agreed. Actually, she asked me to "volunteer" to hold those positions.  I've been part of her team since March, 2013 when we started this website.
My job consists of three parts: 1) Applying technology and resolving technical issues for the website; 
2) Staying on top of the latest fibromyalgia research and clinical trials and making sure Lisa gets that information; 3) Fact checking all the articles of the website. For 2) and 3) we use the finest medical information sources such as: Medscape, PubMed, Harvard Health, and our favorite, the Cochrane Library which often does Meta studies of multiple clinical trials of the same subject, and they reject the use of any that could possibly be biased by a member(s) of the study team having a paid relationship with a commercial entity that stands to win or lose based on the results. They also reject studies for poor procedures or other issues that might affect the quality of the data or results. Cochrane is the "gold standard" among medical studies information sources and we use them often, but not exclusively.
Finally, why do I spend so much time working for Lisa "free gratis"?  I do that because of her passion to share  with other fibromyalgia victims everywhere, what has made her life bearable.  I think she is a truly amazing and caring person, and as you'll see in a moment, so do the thousands of fibro people in her community.

Read the "Sample Comments" and you'll understand why I donate my time to Lisa's efforts.Those type of comments have been a steady stream ever since Lisa started her facebook pages.She spends a lot of time answering their questions or thanking them for their presence on the page. A while back she began using Facebook Live videos in order to reach more of her followers. If you follow one of her fb page links, you can see the great number of videos she has done. 
At LASC, all the engineers (over 2000) worked for me.  From that experience, I know talent when I see it, and Lisa has it.  I'm only a thesis away from a PhD, and I believe Lisa has the knowledge required for a "PhD" in "natural solutions" for Fibromyalgia and its co-conditions; and best of all, she hates dishonesty; "scammers" as she calls them, who tout a "cure" or some "silver bullet" supplement, or in any way try to take advantage of the vulnerable, special population that are already victims of fibromyalgia. She reminds her readers often that her approach to controlling the symptoms of fibro is not a cure, but it can lead them to more good days and a much improved quality of life.
  Jack Barnette, Sr.
                   (You can click here to see my Bio and formal training. Bio & Credentials)
Our Community
Prior to establishing this website, Lisa started her general Facebook Business Page "Fibro Bodies/Living Smarter with Fibromyalgia", (www.facebook.com/fibrofitpeople) June 29, 2011. Almost two years later, March 2013, she published both this website and a 2nd Facebook page, "Fibro Fit People" focused on fitness. (www.facebook.com/fibrofitpeople1).
Currently she has 252,000 followers on the "Fibro Bodies/Living Smarter with Fibromyalgia" page and 72,000 followers on her "Fibro Fit People" page for a total of 324,000 followers in her fibro community on Facebook.

As of the end of 2018, not a single commercial ad has ever appeared on either of these Facebook pages.
Sample (as written) Selection of Ratings, Reviews &




Comments from the Facebook Pages




(

Click on the links above to see many more

)
Ratings:
Fibro Bodies/Living Smarter with Fibromyalgia – Rated 4.8 of 5.0)
Fibro Fit People Page: (Rated 4.9 of 5.0)
Facebook Sample Comments:
Lee Vieira Ferreira  recommends Fibro Bodies/Living Smarter With Fibromyalgia.
November 26 at 8:27 PM ·
Plenty of honest useful information for those that struggle with the condition. So helpful and supportive ❤️❤️❤️
 

Mara Luisa reviewed Fibro Bodies/Living Smarter With Fibromyalgia — 5 star
September 17 ·
I love your work Lisa, you give hope to so many people in a honest, gentle, caring and positive way.
I like your approach focusing on solutions and not problems, this is so uplifting.
You motivate people to be proactive, take action and being an advocate for their own health.
Thank you so much for sharing all your scientific knowledge and time. I have been learning so much with you. Whenever I have a question about my symptoms, I go to your site and there is an explanation.
I always refer your pages to my practitioners and friends.
Lots of love to you.
Carolyn Bailey  recommends Fibro Bodies/Living Smarter With Fibromyalgia.
December 4 at 11:34 PM ·
This is a really intelligent and positive approach to living with fibro. I value this page so much, solid information minus the pity party and with an extra splash of inspiration to overcome the challenges fibro presents. :)
Melody Ray Brown  recommends Fibro Bodies/Living Smarter With Fibromyalgia.
October 25 ·
The best, most accurate info out there! Lisa really gets it and has dedicated her life to helping those suffering from Fibro❤ I am so thankful I found her site. She has helped me navigate thru this condition- no gimmicks- SHE'S REAL❤
Emilie Post reviewed Fibro Bodies/Living Smarter With Fibromyalgia — 5 star
Top Fan · May 17 ·
Lisa is the best <3 She teaches us how to live with fibro, and helping us understand what suppenments to use, and the right exercise to be done, along with very helpful hints to help us all through this. This page and her videos help me learn so much that i didn't even know about. Lisa takes time away from her life to help us all what she knows. She is a sweetheart and i love how she interact with all of us when she has a live videos. Thank you Lisa for all you do to help us.

Maureen Arnold reviewed Fibro Bodies/Living Smarter With Fibromyalgia — 5 star
May 22 ·
Lisa is so tuned in and knowledgeable. She is very thorough in her research and facts. This is the best fibromyalgia site I have ever found, and I have had this illness for somewhere around 40 years or so! Thank you, Lisa!

Mari Masterson  recommends Fibro Bodies/Living Smarter With Fibromyalgia.
August 17 ·
With intelligent correct information, Lisa leads through the gnarly up and down paths of fibromyalgia.. providing fact based measures, and well researched information based on her challenging life with fibromyalgia, and her professional experience in therapy for many of these co conditions. Excellent way to stay focused on being the best we can be despite the muck of fibromyalgia.
Aylwin Pillai reviewed Fibro Bodies/Living Smarter With Fibromyalgia — 5 star
February 7 ·
I love this page & the website. The best bit, for me, is how Lisa incorporates exercise into her fibro protocol. I have still enjoyed exercise despite fibro, but have had lots of criticism, mostly from family, for it & I do think others, including friends, find it incomprehensible that I can walk my, dog, ride my bike, swim, paddle board, but can't do lots of other things. Lisa's advice on the mind-body connection & the chemical changes in your body confirm for me what I have already observed. Exercise is good for me. Moping about coz I'm sore doesn't make it any better. Still trying to figure out where the balance lies though. This is difficult. Am going to use all Lisa's resources in my battle with fibro!
Evelyn Vasquez-Raposo  recommends Fibro Fit People.
August 23 ·
Passionate, great videos, great resource, inspirational
Sandra Whittle  recommends Fibro Fit People.
August 30 ·
Fibro Fit People is a very informative site that has had an enormous amount of time and research spent on it!
Tammy Clark reviewed Fibro Fit People — 5 star
Top Fan · July 25, 2016 ·
Lisa has found safe and effective ways for us to be able to exercise without injuring ourselves and ways to help our bodies to become stronger. She never pushes for us to do more than our own bodies can handle.
She is a certified fitness trainer who has found, through her own experiences, what will be safe for conditions like fibro and cfs as she has lived with those conditions most of her life. She also suggests ways to safely exercise by recommending, not promoting or selling, products that will help protect our tender areas and prevent us from injuring ourselves as we begin or continue to exercise.
I do so appreciate all the hard work and energy that she has put into her exercise videos for us to use and follow.
Thank you Lisa for your selflessness. You are one amazing lady who is a wonderful example to all of us here. I would and have recommended you to many.

Rebecca Boari reviewed Fibro Fit People — 5 star  March 30 ·
Blooming fantastic to find someone doing so much for all of us who have a life more extraordinary and such great advice and tools to help us cope . Love the idea of following passion over giving in to pain xxx

Ann Marie Rodriguez Cervantes reviewed Fibro Fit People — 5 star February 12 ·
I love this lady she is the best she gets right to the areas we all suffer with and she has compassion for us cuz she knows from her own experience what we go through. Keep up the good work.
 Debra Chernock  recommends Fibro Fit People.
July 8 ·
good informationI especially like the exercise videos
Kim Huse reviewed Fibro Fit People — 5 star
June 24 ·
yeah; she knows how to help us because she deals with it; too; just found her Youtube channel; awesomeness
Ma L Palompo reviewed Fibro Fit People — 5 star
April 16, 2017 ·
Lisa is the REAL DEAL! I found her page back in 2010 or 2011 and watched her page grow because so many of us have suffered too long not knowing what to do or even where to start. And what especially caught my attention is since she has also suffered with Fibromyalgia and Related Conditions, she knows what we are going through and have a better idea how to help us. She has a genuine desire to help anyone suffering from this condition and truly wants to help them get back to a quality of life. Thank you Lisa for all you do!  <3
Chloe Leighann Harrison  recommends Fibro Fit People.
August 14 ·
I have only just found your website and have just finished reading your page about fibromyalgia and hip flexor pain, I can only say thank you ! I have been having a lot of pain in this area for a while now and have tried EVERYTHING- after your recommended stretches it is now pain free !
Cindy Lynn Appleby-Barone reviewed Fibro Fit People — 5 star

Top Fan · July 30, 2016 ·
Lisa and I have spoke via telephone a couple times and numerous times via message! Lisa has given me so much information about ways to help my symptoms of Fibromyalgia! She's very knowledgable, compassionate and, has been very helpful in sharing her own experiences! It's where I come to for ideas when I feel I'm going out of my mind trying to figure out what to do or try!
Thank you Lisa !
Jo Fulk reviewed Fibro Fit People — 5 star
May 8, 2017 ·
I love Lisa. She is the first person out of 20 years of specialists, doctors, and therapists who tells me the truth, gives me great advice, and has been a great help in getting me off handfuls of prescribed meds, help me work on my own at my pace, and even called me and talked for over an hour! She GETS fibromyalgia. She GETS us. Finally. A real resource!
Living Smarter with Fibromyalgia


Sample Website Visitor Comments

(These comments and many more can be seen
at the bottom of the website Home page)
-       After more than 10 years of reading about Fibromyalgia, this site is the BEST. So much information in one place. Thank you!


-       You encourage


-       Thank you for sharing . I am so glad that you start this website and share your information and experience with us . It is a life saving fir me .


-       Thankyou so much for your generosity in sharing this hard earned information with us, a beautiful and generous act


-       Finally, after just skimming through the headlines or first few paragraphs of an article, I took the time to really explore this site. It is wonderful! So much information in uncomplicated language. Great site, I will definitely continue to follow you!


-       I am so relieved that I took the time to finally read this information that has been on my fb for several months. I truly believe these last three years with increasing pain is related to my fibro. I was diagnosed in my 40's but the pain never really bothered me. I was very active in tennis, running, walking, biking, snow skiing/racing/ swimming. Then boom, so much pain. I need time to read all of this. I am so excited about learning more and "getting it together" with all of this valuable information. Will get back on tonight. Thanks so very much
-       Thank you! You give me hope! All the information is very helpful and I'm so grateful! My life with fibromyalgia is a nightmare. I also have other health issues and I struggle daily with severe chronic pain. Reading this Iinformation has shown me that there is things I can do to help me manage fibromyalgia and that gives me hope that I can live a more comfortable life. Again I thank you so much!
-       I have read a small part so far but simply thank you it's made me feel positive of a kinder future or simply a future as I am at a tough part of my journey and most definitely at the stage where life doesn't seem worth living if it's going to be this bad every day, that being said I have been in a flare for almost 8weeks now and it's broken me I'm slowly bringing myself out the dark hole it drags you down, and stumbling upon this site just now has lifted my spirits massively...quite literally life saving. I will continue to read on. Joanna x
-       I really love this site thank you
---